This BenQ GL2480 monitor is one of the best proposals in the BenQ catalog, a 24-inch monitor that comes stomping.
Considered one of the best Full HD on the market, we are going to BenQ GL2480 review and share with you the best way to acquire it.
The BenQ GL2480 Monitor

Among its main features, we find
1920 x 1080 pixel Full HD resolution
1 ms response time
Low Blue Light Technology
HDMI, DVI, and VGA connections
Very thin-edged design
This is one of the best monitors BenQ has made in recent years. And that is something remarkable since it is a manufacturer with great experience. Its 24-inch TN panel is responsible for displaying the highest graphic precision and offering great speed and fluidity of the game through its reduced response time. In addition, it is prepared to take care of your sight, and that, if you plan to play for hours, is very important.
Advantages and disadvantages of the BenQ GL2480
Advantages
24-inch monitor: It is the ideal size for gaming and for which eSports professionals choose. Allows more concentration and precision than larger sizes.
1ms response time: Offers a GtG response time of 1ms, ensuring fluidity and smoothness even in the most demanding games.
A large number of connections: It is not often that this type of monitor has so many ports since DVI, HDMI, and VGA are included.
Additional technologies: It has a wide assortment of systems to benefit the user, such as Brightness Intelligence, to better manage brightness, or the Low Blue Light, Eye-Care, and Flicker-Free protection systems.
Disadvantages
Refresh rate can be improved: It is a TN panel, but even with everything, the frequency can be improved since it is set at 75 Hz.
One HDMI port: Some monitors include two HDMI connections, but in this case, there is only one.
BenQ GL2480 Technical Specifications and Features
As you can see in this list, the BenQ GL2480 monitor has everything you need to satisfy those looking for the best 24-inch computer monitor.
Viewing angle: 170 degree
Resolution: 1920 x 1080, 1080p
Frequency: 75 Hz
Response Time: 1ms GtG
Contrast: 1000: 1
Brightness: 250 cd / m2
Screen size: 24 inches
Weight: 3.9 kg
Connectivity: HDMI, DVI, VGA
Power: 25 W
Other Features: EyeCare Technology, Flicker-Free Imaging System, Low Blue Light Reduction, Cable Management for Better Organization, Brightness Intelligence, Color Weakness Mode, and ePaper Mode.
BenQ GL2480 24-inch Monitor Opinion
Perhaps this 24-inch monitor refresh rate leaves us a bit cold before putting our hands on it, but when we try the monitor, any doubt is erased.
This is achieved by its great performance and efficiency, with reduced response time and different gaming technologies that help make the sensations playing the most satisfactory.
You can see the effort that the BenQ brand puts into these types of screens and the way they work thinking about everything that players need to enjoy gaming both casually and if what they are looking for is to gain a foothold in eSports.
How else does the BenQ GL2480 Display stand out?
Let's take a deeper look at some of the other features that make this monitor so recommended for those looking for the best monitor.
Thin frame design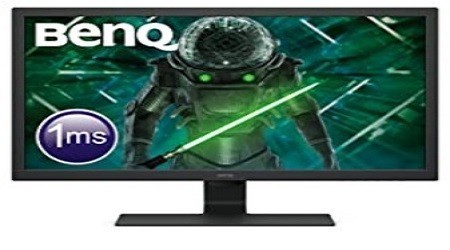 The appearance of the monitor is, basically, one of its strengths. It has a lot of styles, but at the same time solidity and body, giving off the character.
Thanks to its reduced frame level, it becomes one of the best monitors for us to make a combination of several monitors since they "connect" without appreciating the separation of space between them.
Brightness Intelligence system
It takes care of optimizing the brightness of the screen and the images that we are seeing based on two factors: the ambient light that we have in our house and the brightness requirements of the game itself.
Everything is done in an automated way.
Color Weakness Mode
The user can configure the intensity of the red and green colors through different filters that help to achieve an image with the perfect color for us.
Low Blue Light Technology
Blue light is very damaging to the eyes and causes tiredness and fatigue, so this monitor takes care to reduce its emission so that we feel more comfortable while we play or work.
Flicker-Free Capability
This technology also provides a contribution to the eyes of the users, since the monitor reduces the amount of flickering and makes our eyes work less.
TN panel and LED technology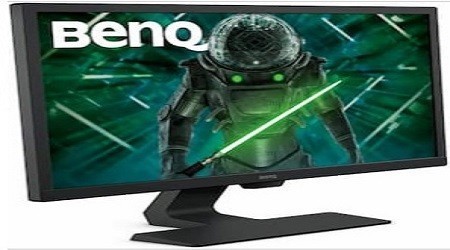 The way in which these two features are combined on the monitor leads to a considerable increase in the quality of color rendering, the level of realism, and the visual strength.
There is a great contrast, the black colors are very deep and the realism is appreciated in all the details.
Read Here Also About: HP 24w Monitor Review.
BenQ GL2480 frequently asked questions
Is the base of the BenQ GL2480 stable?
Curiously, the base of this monitor is another of its interesting features. Not only is it stable, but it can also be safely released and has space to collect cables and keep them hidden.
Is it good for more than just gaming?
It is a monitor with a good resolution, more than adequate sharpness and more than enough multimedia connections, so it can also be used for other types of functions, such as using software or playing movies.
Does the BenQ GL2480 have speakers?
This model does not include them, hence its price is excellent. If you're playing with a connected console, just plug your headphones into the controller.
If you liked this HP 24w Monitor review and have decided that this is the one for you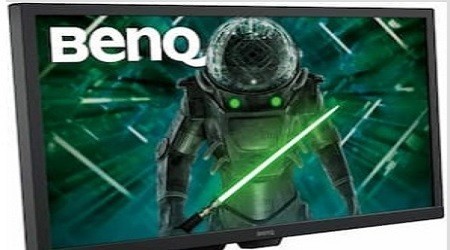 ---
Here Details About: Best Monitor Calibrator.