The HP 24w Monitor review details its features, price, advantages, and disadvantages. Which will help you to know everything about this monitor.
The HP 24W monitor is always ranked as one of the best sellers. This is so thanks to its excellent value for money.
This HP monitor will help us perform any task we need: work, watch videos, play video games with the pc, etc.
The HP 24w Monitor

Among its main features, we find
Thanks to its IPS technology, we will find a great uniformity in the image at all times.
We can see it from any angle; its field of view is up to 178 degrees.
The narrow monitor frame gives you a larger screen image.
HP 24w Opinions
This monitor is always among the best sellers, so it should come as no surprise that buyer feedback is very positive.
If not, it could not be that this monitor is usually among the three best-selling in the USA.
Users highlight its price along with its features. This monitor is multipurpose that will serve us for any problem: work, watch movies, or gaming.
HP 24w monitor features
It is a 1920 x 1080 Full HD monitor.
Response time is 5 milliseconds.
It has an HDMI input and a VGA input.
It incorporates HDCP support.
Its size is exactly 23.8 inches.
Can view it at an angle of up to 178 degrees.
By not having a bezel, the screen is more visible than on screens that do.
Thanks to IPS technology, the image has great uniformity and precision.
This particular model does not incorporate speakers.
Advantages of the Hp 24w monitor
You can watch movies or play video games perfectly. It is a very versatile monitor that will serve us for any task.
It is one of the USA's best-selling monitors, making it one of the most interesting monitors on the market.
The fact of belonging to the HP brand, one of the most recognized in the sector, gives you an extra when deciding between this best monitor or another of the competition.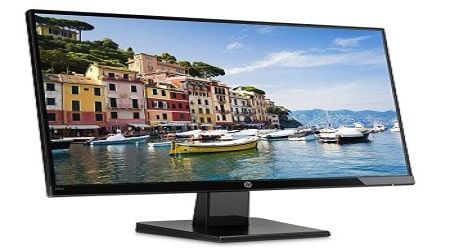 The Hp 24w Review
This monitor, along with the 22 and 27-inch versions, is one of the industry's best sellers.
And it is not easy to find a screen with similar characteristics for a price close to $100.
BenQ or Lg has some similar monitors, but in no case will they be better.
This is the success of this HP 24 monitor; it's excellent value for money.
Handbook
In the instruction manual, you can consult aspects related to the installation or the resolution of possible problems.
This monitor comes with the necessary drivers in the box. Its commissioning is very simple to carry out; it is not necessary to consult the manual.
If we talk about the possible incidents that we can find, we have to say that hp monitors are highly tested. We will not meet problems.
But in the case of finding a possible error, we can consult a troubleshooting table in the manual or contact the brand's technical assistance service.
Specifications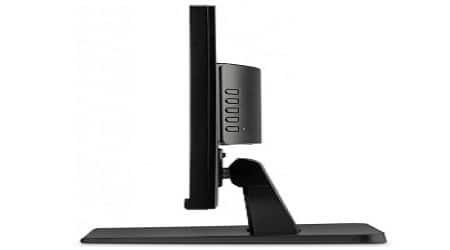 Aspect ratio: 16: 9.
Connectivity technology: HDMI, VGA.
Screen size: 23.8 inches.
Screen type: LCD.
Brightness: 250 cd/m².
Image contrast ratio: 1000: 1.
Dimensions: 18.4 x 40 x 54 cm.
Weight: 3.58 kg.
Viewing angle: 178 degrees.
Response time: 5 milliseconds.
DISPLAY Type: LED-backlit LCD monitor
ENERGY STAR Certified: Yes
Tilt Angle: -5/+23
Display Position Adjustments: Tilt
Brand: HP
Model: 24w
Localization: English
Country Kits: United States
Packaged Quantity: 1
CABLE Type: HDMI cable
TV Tuner Presence: No
Manufacturer: HP
Box contents
Monitor.
AC power cord.
HDMI cable.
CD with user guide, warranty, and drivers.
Comparative
If we want to see which are monitors on the market most similar to this HP 24, we have to say that they are the ones we see below by price and performance.
HP 24w vs LG 24MK400H-B
These two monitors have very similar offer prices.

In terms of benefits, we see that they are also similar.

Of course, both monitors are practically identical in size at 23.8 inches.

The contrast ratio of the image is also identical 1000:1.
We find a small difference; we find in the brightness, the LG monitor has a brightness of 300 cd/m². At the same time, the HP monitor has a brightness of 250 cd/m².
The LG monitor's response time is also slightly better; in this case, it is 2 milliseconds. On the HP monitor, the response time is 5 milliseconds.
But in reality, there are no big differences between these two screens.
The HP monitor has a higher brand recognition than the LG monitor.
HP 24w vs BenQ GW2470HL
These two monitors also have very similar prices.

In terms of performance, we do not see big differences between these two monitors.

Their characteristics are practically identical.

There are no differences in brightness, contrast ratio, connectivity, or screen type.

Even the response time is identical on both screens, 5 milliseconds.
Buy
Once we have decided on the purchase, the next question is where to buy it.
To this day, many users physically go to shopping centers to make their purchases.
But in this way, these buyers are wasting the advantages offered by making purchases through the internet.
We can have access to all the monitors on the market through the internet, something that will not happen if we go to a large area.
In large stores, the number of models in stock is always limited. Also, it is not easy to make comparisons between monitors in shopping centers.
Also, we must bear in mind that through the network, every day we can qualify for large discounts. It is very easy to see many models with offers and with bargain prices.
While the latter will only occur in physical stores during sales times
Price
The Encore is certainly more expensive than most other entry-level monitors. And honestly speaking, it isn't the best 24-inch computer monitor on the market either.
But for its cost, it is a damn fine purchase that will last you for several years.
The saying "you get what you pay for" is often used as an insult, but for the Encore on Amazon, it is a compliment because this is a monitor worth more than its price.
IN FAVOR
Recognized brand
Price quality
Qualities
Benefits
Last Words of HP 24w Monitor Review
After the review test, we can draw a series of conclusions from the analysis.
This monitor is one of the best sellers in the sector, and this, as we can understand, is not by chance.
Also, by buying this model, we make sure to buy one of the most recognized brands in the sector.
Buying a recognized brand will prevent us from encountering problems that we can find in unknown brands.
If you liked this HP 24w Monitor review and have decided that this is the one for you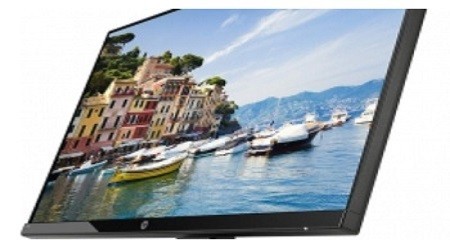 ---