If you are planning the purchase of this HP 27q 27 LED QHD monitor, we can only tell you that you are facing a fully recommended PC monitor.
This 2k computer monitor, which comes with all possible functions such as DisplayPort, Flicker Free, or the Anti-glare system, will serve us for practically all the tasks we want to do.
We are facing a model that we can use to play occasionally or to watch movies and of course, to work.
Its QHD system achieves vivid colors and realistic images, in fact, the image quality is much higher than that of FHD panels.
In addition, thanks to its anti-glare system, we can use it with all kinds of light.
HP 27Q 27″ LED QHD

Among its main features, we find
Display Type: LED
Screen Size: 27 inches
Contrast Ratio: 1000:1
Brightness: 350 cd/m²
Aspect ratio: 16:9
Resolution: QHD Wide 1440p
Refresh Rate: 60 Hz
Response Time: 5ms
Color: Pike silver
Weight: 10.78 pounds
What is the general opinion on this HP 27q 27 LED QHD monitor?
The general comments about this monitor highlight that it is a model with modern and sober lines, which also has a very simple assembly.
As for the monitor, it impresses with the brightness it has and its definition.
Another very interesting aspect is that from its menu on the screen, which is very simple to use, you can adjust aspects such as the update speed, change the views to suit games, movies, or texts.
In short, it is a totally advisable ten monitor, totally advisable to carry out any task, work, play or watch movies.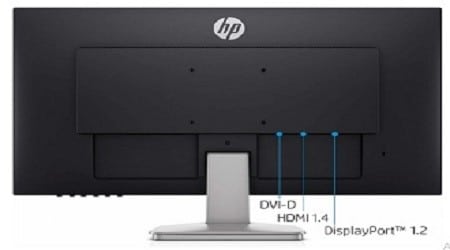 If you liked this HP 27Q 27″ LED QHD Monitor review and have decided that this is the one for you
---